How to Choose a Bike Tour in Hoi An
01/06/2022
How to choose a bike tour in Hoian – Taking a bike tour is one of best things to do in Hoi An. This is an opportunity for you to discover beautiful countryside, rural areas and learn more about local life. Fortunately, there are many bike tour agencies to choose from in Hoi An, however, to pick out a suitable agency and pursue your interests is not really easy. So how to choose a bike tour in Hoi An?
1. Reputation – How to choose a bike tour in Hoian
One of "How to choose a bike tour" tip is Reputation. There are many experienced tour companies who are reputed on some famous travel websites and in travel books. Searching "Best Bike Tour in Hoi An" you will find more than 500,000 results. Some of the newer tour operators may offer a more authentic experience but you should read very carefully who they are and what they are offering in their tours. Check how long they have worked in bike tours and how responsibe they are.
Hoi An Fun Bike Tour has been in business for 4 years and has built up a good reputation supporting a local volunteer organisation program employing excellent volunteers who are willing to work in a tourist area and complete their dream job as a professional tour guide.
2.Your budget – How to choose a bike tour in Hoian
Some low budget travellers have missed this interesting activity because they are afraid of the price. They thought they could rent a cheap bicycle (1 USD) and enjoy riding around the town and villages, however, joining a tour with local guides could be much more fun. There are alternative programs offering different prices. Many companies provide tours from 12 USD to 60 USD per person. You just need to compare tours and pick the one that fits your needs.
For example if you search a tour to Kim Bong village (Cam Kim) there are a lot of travel agencies doing this tour offering sleeping mat village, rice paper making house, Huynh Ri family etc and you can see many different prices for this tour. The cheapest tour with quality services belongs to Hoi An Fun Bike Tour where you will not only have amazing time but also save your budget with 22 USD- Fantastic!!
3. Type of Bike – How to choose a bike tour in Hoian
The most popular type of bikes in Hoi An are city bikes. You can find them everywhere and they are usually being used in tours. Some of the companies also have road bikes and mountain bikes.
If you are interested in a Hybrid bike, Heaven and Earth Company will meet your demand. If you need a mountain bike just visit Hoi An Cycling Tour. 
Hoi An roads are easy to ride on. There are some roads with potholes in the rural areas but it doesn't matter!
4. Traveler type – How to choose a bike tour in Hoian
It is very important to choose a suitable bike tour compatible with your cycling skills. Are you travelling as a family, solo, couple or friends…? If you have children who are excited to ride around the countryside your family can definitely do a short safe bike tour in Hoi An.  The rural areas are not too busy so it's convenient for children to do a short ride in a short time rather than a full day tour. Check the program very carefully and you will not regret it.
Come to Hoi An Village Bike tour and you will be surprised at the young and dynamic guides offering the highest standard of service. They are fun and enthusiastic with all travellers and patient and flexible with kids.
5. Duration – How to choose a bike tour in Hoian
We have done research with many guests who joined our bike tours and asked them about their favourite tour duration. Some preferred a full day tour as they enjoy riding whilst others love to do a short discovery tour of Hoi An's surrounding countryside. The choice of tour is a personal preference based on your cycling ability, health and the type of tour that appeals to the individual. 
6. Group size – How to choose a bike tour in Hoian
A tour which has a small group size is a perfect choice if you love a more personalized experience and want to learn more from a local guide. Some people are happy to join a large group and travel around the Vietnamese countryside and have fun. The normal group size of a bike tour in Hoi An is from 10-12 people. You can book a private tour easily- Just contact them!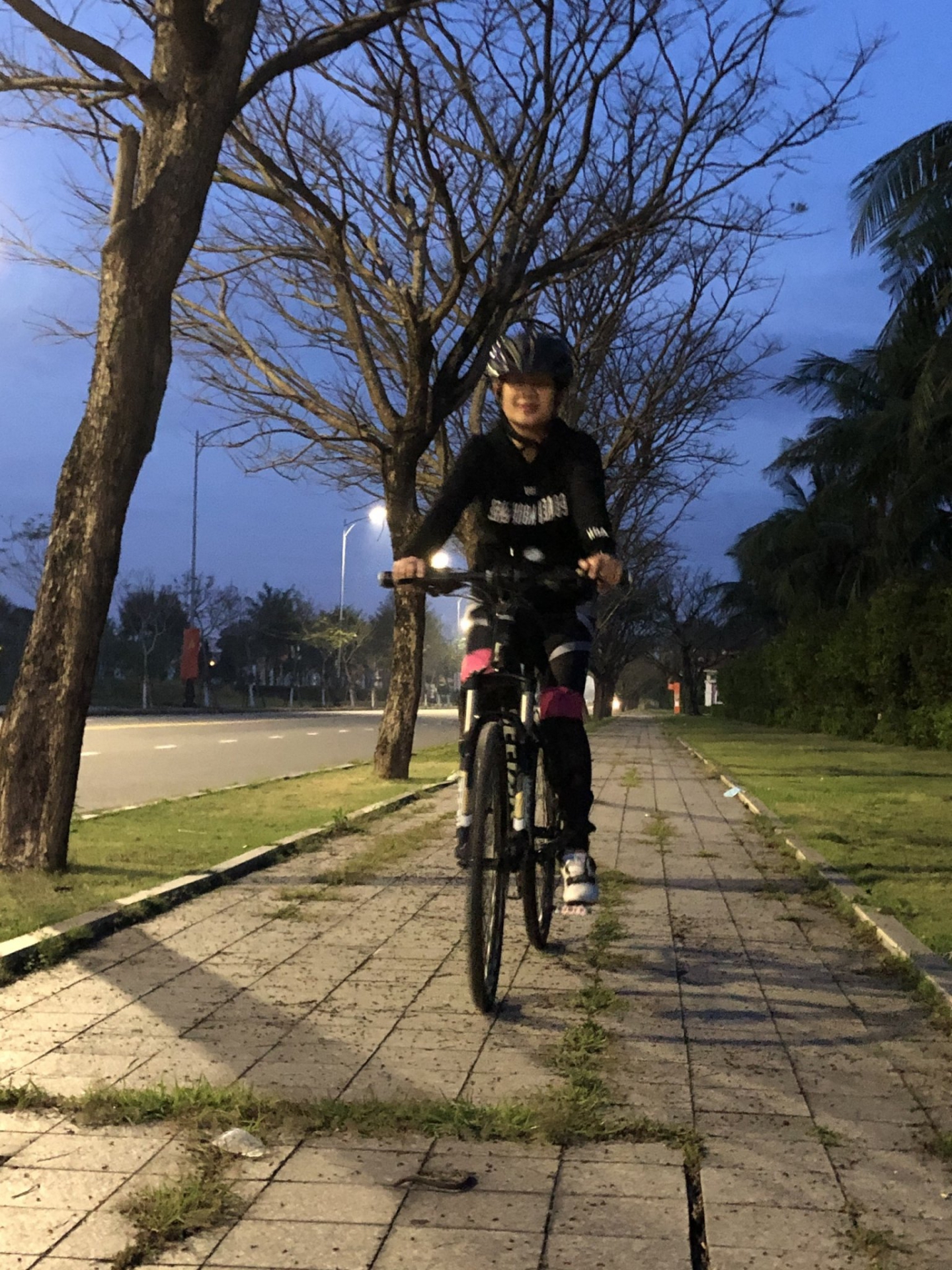 Other posts