Average rating: 5
from 1 reviews

Location: My Son - Quang Nam
Duration: ½ day
Departs: Daily
Distance: 45 KM
Meet: At our office
Finish: At our office
Start: 7.30 am
End: 2.00 pm
Group: 2 - 10 people
Live customer feedback
Overview
Cycle the countryside to explore lands where only bikes can go. We ride quiet lanes to the UNESCO World-Heritage site of My Son and the Cham ruins.
Main Attraction:
+ Scenic ride from Hoi An
+ Food tasting
+ Countryside market
+ My Son sanctuary
Itinerary
Cycling along small and quiet alleyways that are very pleasant to ride we reach the riverfront of the historic district long before crowds descend on the city. Our guide will help you get your bearings in the town centre and point out the nearby historical sites.
 
Crossing the river we leave the city behind making our way to My Son via rural pathways only accessible to bikes and motorbikes. It's not long before we ride through small villages passing family farms, rice fields and greeting friendly workers along the way. This is your best opportunity to get a glimpse of authentic Vietnamese life.
Depending on the season we may pass rice, corn and even sunflower fields as we explore a very different landscape to that of the city. We'll hardly see any four-wheeled vehicles as we sneak through a network of shortcuts and connections that only locals would know.
The Cham ruins of My Son lie ahead.
After replenishing our energy with a healthy snack of fresh fruit and local coffee or tea it is a short ride to the entrance of the UNESCO World Heritage site. New regulations require we park our bikes and board electric shuttle vans to the main ruins.
The temples and towers of My Son were built by the Cham people, initially Hindu and later of Muslim faiths. Once dominant in the region the Cham Kingdom was eventually conquered by the Vietnamese and Khmer. Descendants of the original tribes are now scattered throughout the region mostly along inland waterways. This excellent site of ancient ruins is an exciting glimpse into Vietnam's past.
Transfer back to Hoi An
A drive aboard our private van with a midway stop for a simple but delicious lunch of local noodles tops off a fun, informative half-day tour.
This ride is mainly on back alleyways, flat tracks and minor roads. There are no hills so anyone who can reasonably ride a bike can do this tour. There are a few small dirt trail sections where beginner riders must show some care.
Inclusions
nclusions
English speaking guide.
Entrance fees
Comfortable bicycle + helmet
Water
Transportation
Exclusions
Tip
Other expense
Insurance
Reviews (1)
Lash Claire
May 05, 2022
This was a wonderful hike - the scenery was spectacular and the accommodations were great. Steve and Maria, who were the local reps, were fantastic. They were extremely helpful when I had questions or needed assistance.
Write a review
Maybe you like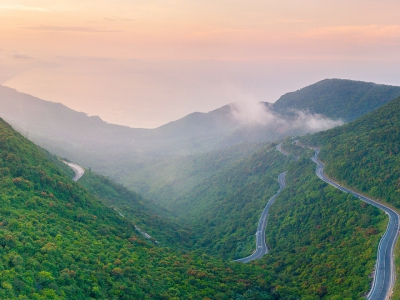 Average rating: 0.00
from 0 reviews
Location: Hoi an
Duration: 1 day
Average rating: 0.00
from 0 reviews
Location: Hoi an
Duration: 8h
Average rating: 5
from 1 reviews
Location: Son Tra - Da Nang
Duration: 5h
Share your experience,
write a review.